TECHNOLOGY AND INNOVATION PARK BAD FISCHAU
TIP - THE TECHNOLOGY AND INNOVATION PARK BAD FISCHAU unites at the location with the technology providers project-oriented engineering for holistic product solutions with the emphasis on development and production development of technically sophisticated products, devices and machines.
TIP bundels competence synergies for companies in the areas of product development, product manufacturing and factory automation. As a technology and innovation park we rely on networking and the creation of framework conditions for holistic production processes on time.
The rental properties are specially adapted to the manufacturing requirements and needs of the tenants. The adjoining technical center with highly qualified specialists and numerous test facilities for various process technologies accompanies your project.
Product development
Product manufacturing
Series Automation
Production support

Planning project according to development plan: Technology and Innovation Park Bad Fischau
Built-up area: 5200m²
Total Investment: approx. 5.2 million euros
Implementation period: 3 years
Total rental space: around 3275m²
Planned expansion stages in 2 project steps: TIP01 and TIP02
Technology and Innovation Park 01
Completion: 2020
Total rental area: around 1500m²
Investment: approx. 2.9 million euros
Alignment: offices and production areas, serial construction customer projects
Variable sizes and types of use according to an "open space" concept
Technology and Innovation Park 02
Completion: 2021
Total rental area: around 1775m²
Investment: approx. 2.9 million euros
Alignment: offices and production areas, serial construction customer projects
Variable sizes and types of use according to an "open space" concept
Ground Floor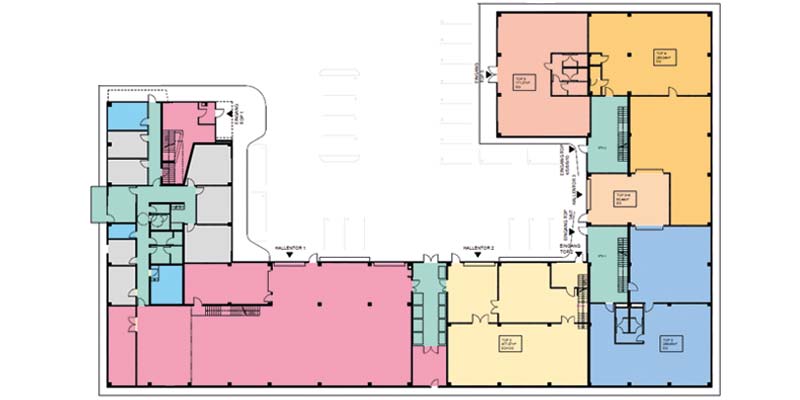 Upper Floor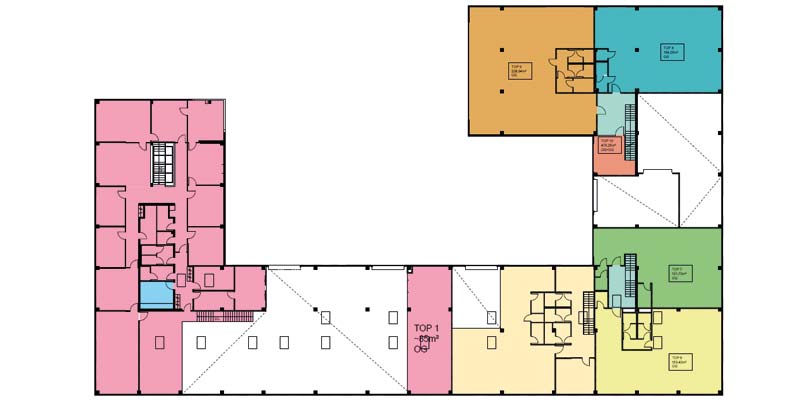 Top Floor